As worn by stick thin Models
Every Yummy Mum needs a "PERFECT" goto dress, her very own version of a "Freakum Dress". A dress that just works, makes you look stylish and doesn't ask that much of you, you know how some dresses ask you when last did you go the gym? The Perfect Yummy Mummy dress is easy on you, it can be dressed up or down, and dosent care what size you are at the moment.This is especially important if you are still in that yum mum zone, where your weight is fluctuating.
As Worn By Yummy Mummy Elohor Aisien
I have always been a Tiffany Amber Fan but her prices have always ensured there was a respectable distance between how often I purchased from her store. Fast forward to four months into Mummy hood with a wedding to attend and nothing to wear. I purchased a lovely emerald version of the lily dress, which fitted like a glove. I felt
(and looked)
absolutely stunning. I accessorized the dress with a pair of emerald and diamond earrings a gift from NollyDad and danced all night (ok till 10.30pm).
As worn by Yum Mums ( L-R) ,Omoyemi Akerele, Ifeoma Williams and Tara Fela-Durotoye
The lily dress comes in one size and in different colours. The silk is very forgiving and the wrap style means that you can show off your best bits. It is the perfect Yummy Mummy return to the real world dress and it just about suits everyone.
Available at Tiffany Amber ( N50,000- 60,000) and myasho.com.You can also get the look for less at RiverIsland- Riri Collection (available for 70 GBP N15,000-17,000)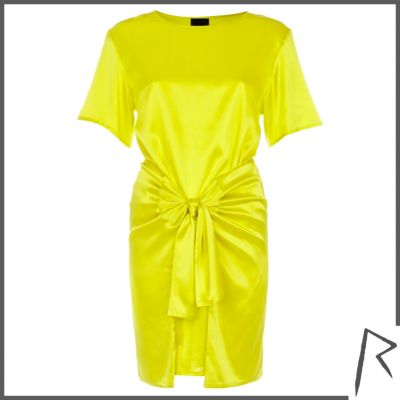 xoxo
NM